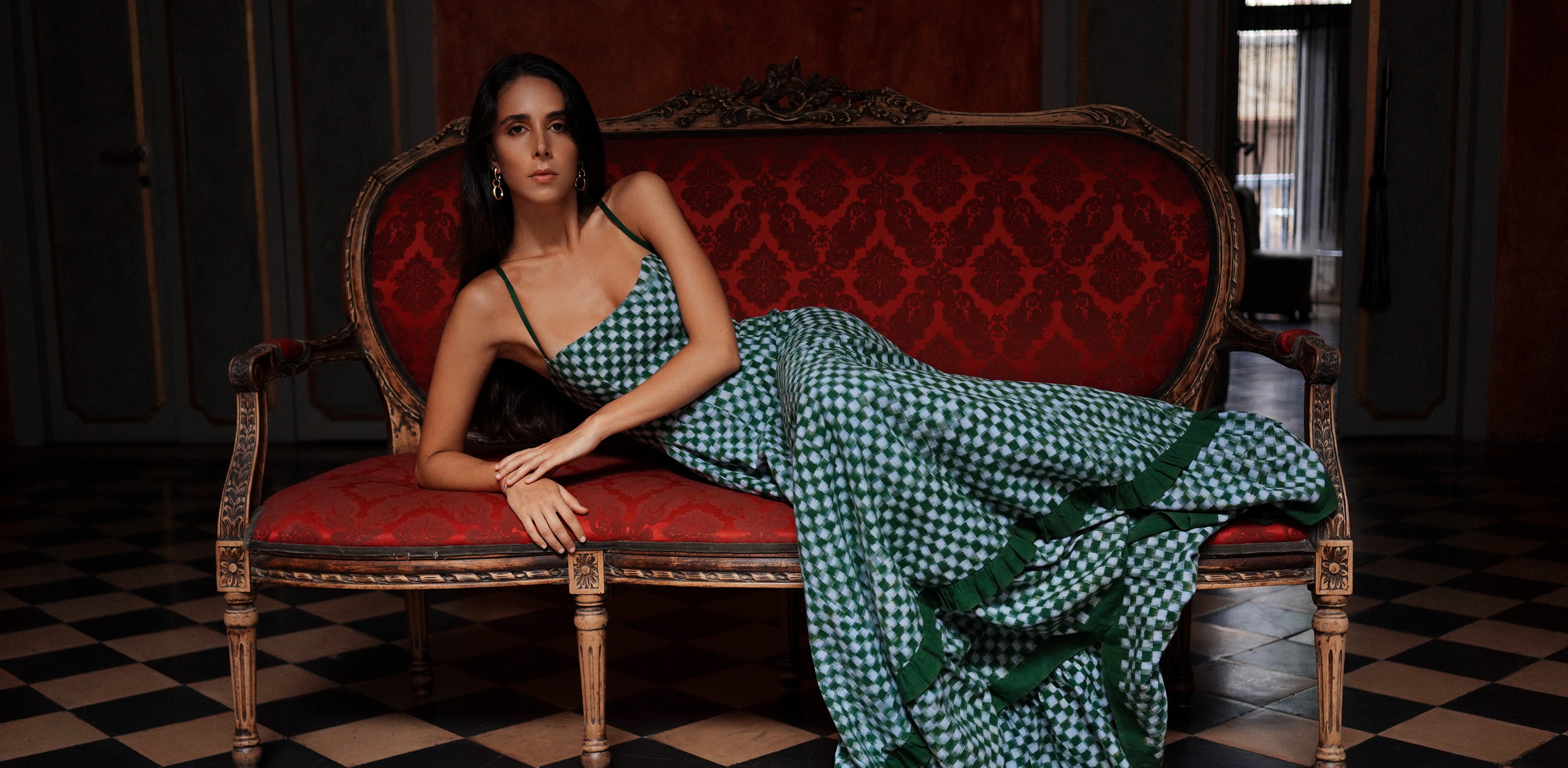 DISCOVER THE WORLD OF
DE CASTRO MODA
EASY TO TRAVEL AND LIVE IN SILHOUETTES
De Castro Moda is a distinguished fashion brand renowned for its exquisite and fashionable clothing pieces. Founded by Virginia Borrero de Castro, a Colombian-born and raised designer, the brand showcases a seamless blend of traditional Indian craftsmanship with contemporary design elements, resulting in a captivating range of garments that are not only visually stunning but also comfortable to wear. Each garment in De Castro Moda's collection is meticulously handmade by local Indian artisans using time-honored techniques and the finest cotton and silk fibers, ensuring the utmost attention to detail and uncompromising quality.
Beyond its commitment to exceptional craftsmanship, De Castro Moda also takes pride in supporting local communities in India, where its garments are expertly crafted.
The brand's collection boasts an array of effortlessly chic silhouettes that are perfect for those who seek style without sacrificing comfort, making them ideal for travel and everyday wear. From flowing dresses and breezy tops to tailored pants and elegant blazers, De Castro Moda offers versatile options for every occasion. Drawing inspiration from Virginia Borrero de Castro's Colombian heritage, the brand embraces bold colors and playful prints, as well as influences from diverse cultures and traditions around the world, reflecting the designer's love for travel and exploration.
Sustainability is a core value at De Castro Moda, as the brand is dedicated to creating clothing that is not only beautiful but also environmentally responsible. By using natural fibers and traditional techniques, De Castro Moda minimizes its environmental impact while ensuring the highest quality in its garments. The brand's commitment to sustainability aligns with its ethos of celebrating the beauty of traditional craftsmanship and contemporary design.
In conclusion, De Castro Moda is a brand that epitomizes the fusion of traditional and modern aesthetics. With its unique and stylish collection of garments, the brand appeals to discerning individuals who appreciate exceptional quality, sustainability, and effortless style. Discover the allure of De Castro Moda and elevate your wardrobe with its exquisite creations.