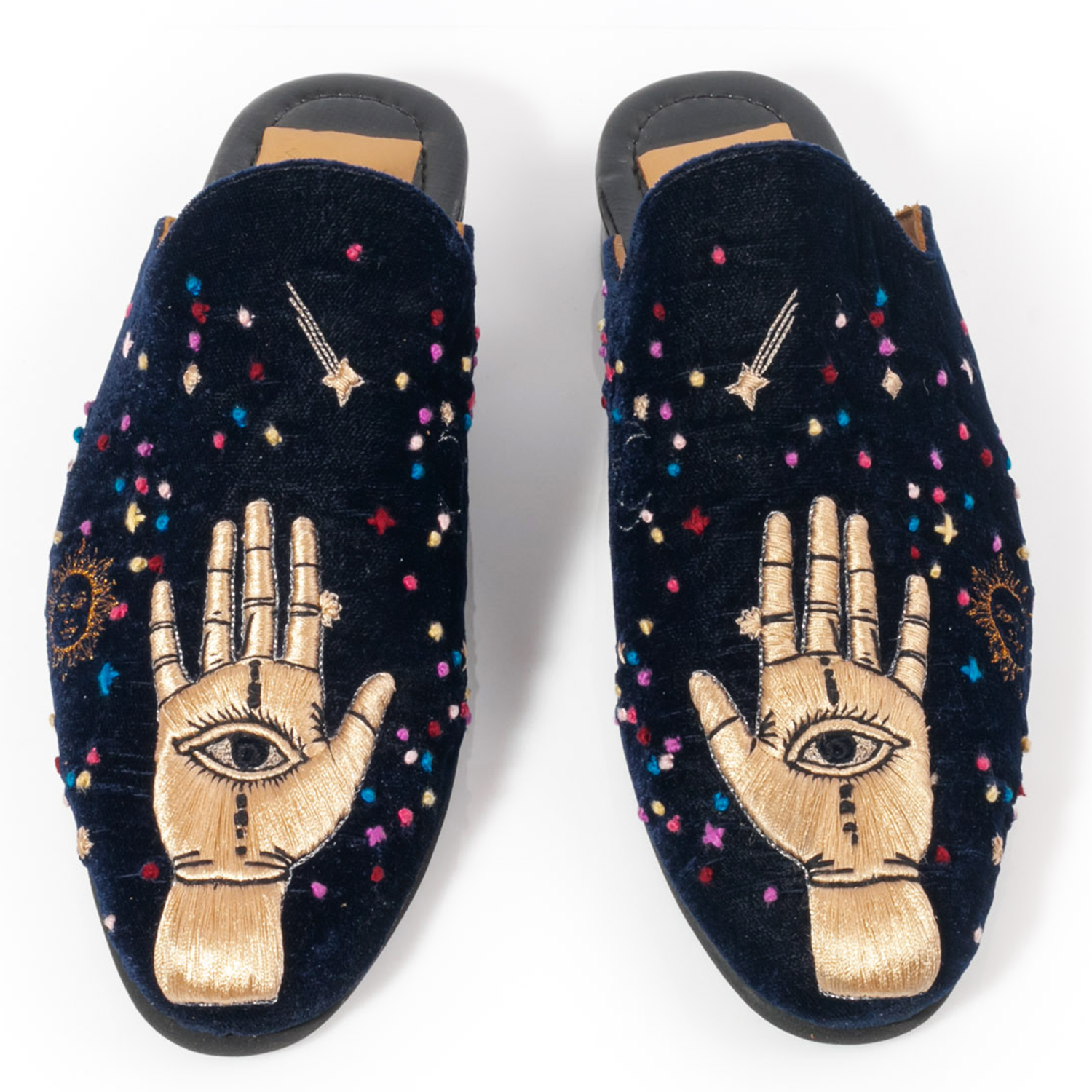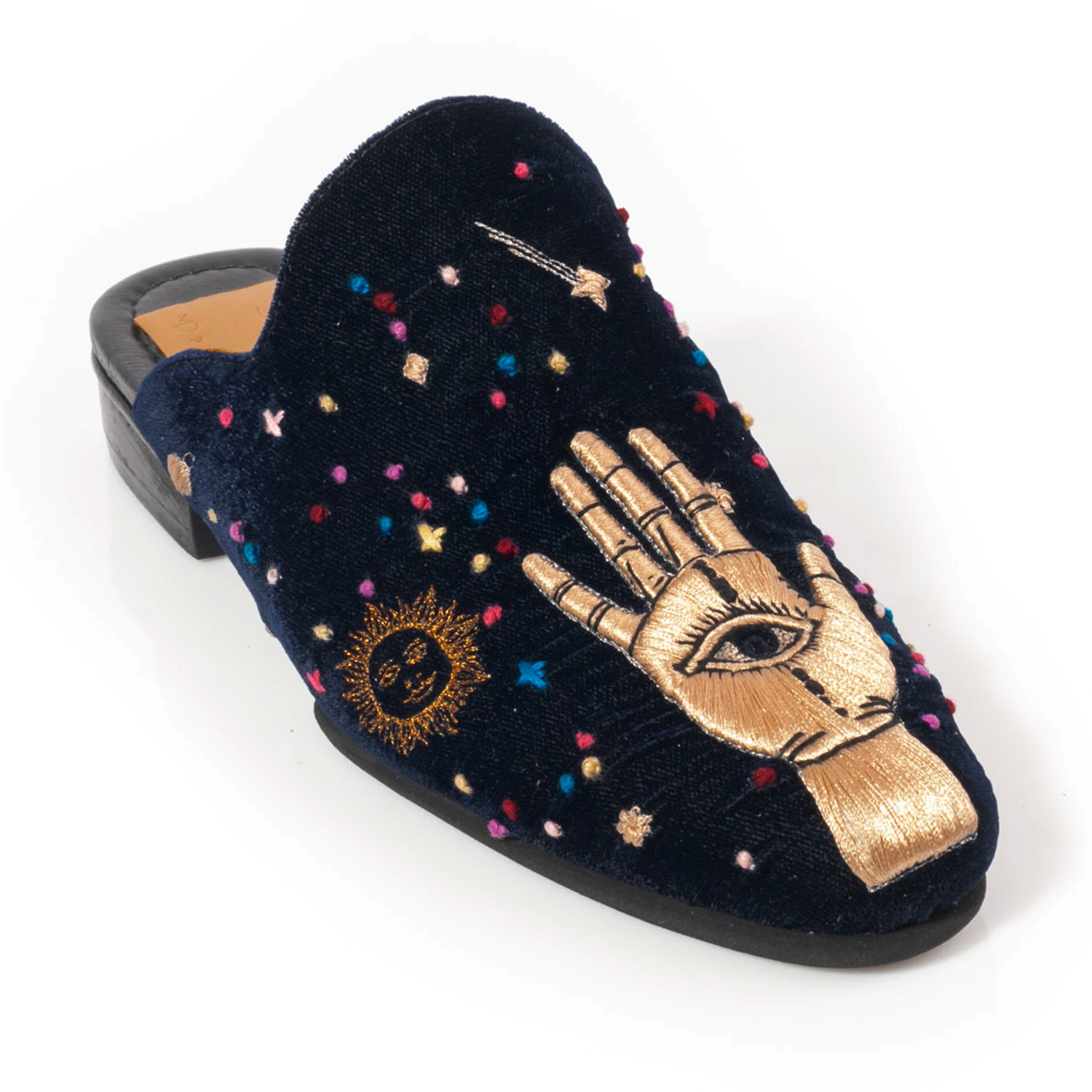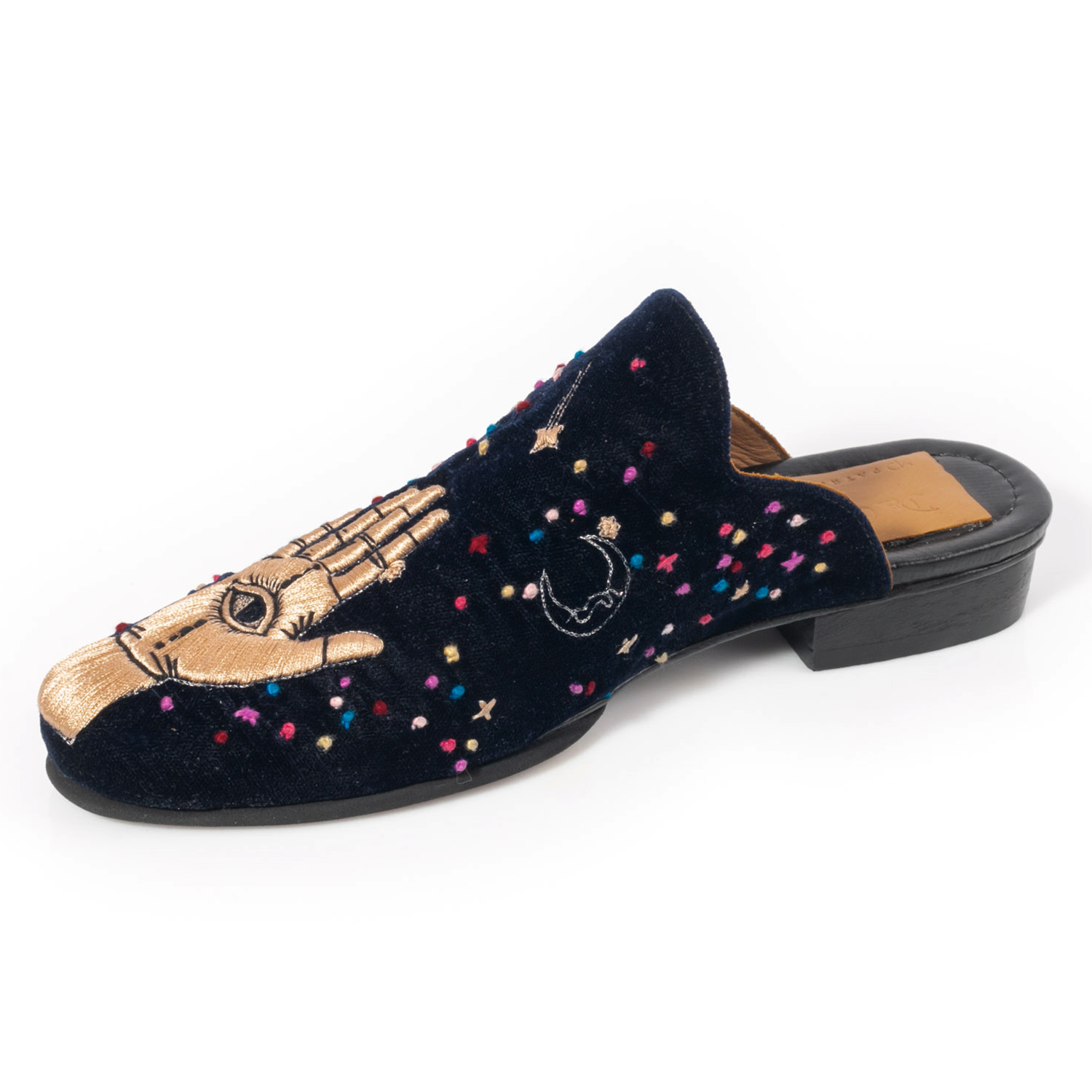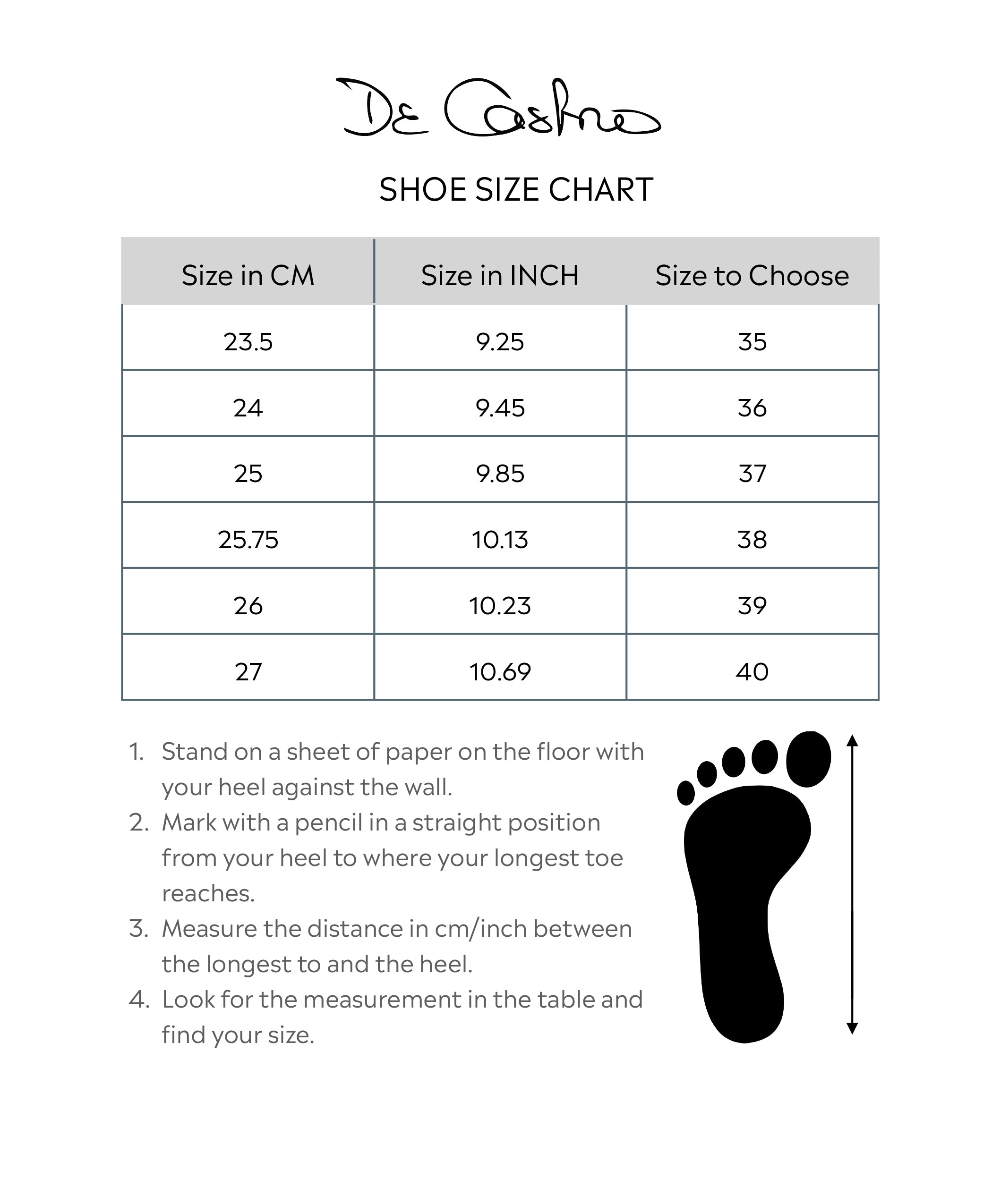 Destino Slippers
These shoes are a joint venture between De Castro and Patricia Mejia, a recognized Colombian shoemaker based in Medellin/Colombia.
These pieces represent the best of two worlds.
Assembled in Colombia, these pieces are made of navy blue cotton velvet, adorned with galaxy motives hand embroidered in India.
Velvet Slippers
Hand Embroidery
Leather lined interior
Expanded rubber sole
Hand-finished wooden heel
*We highly recommend using the shoe size chart in order to determine your size.