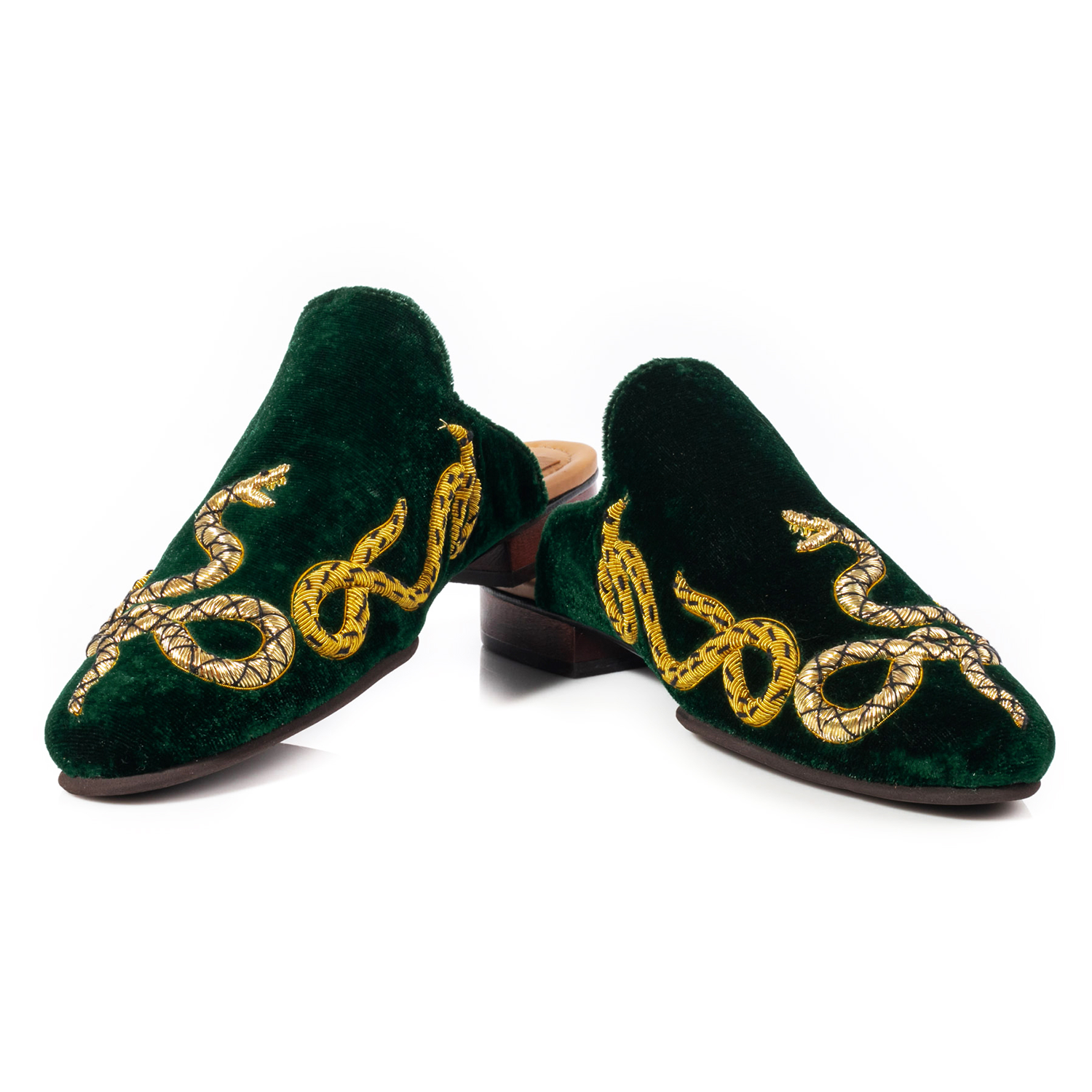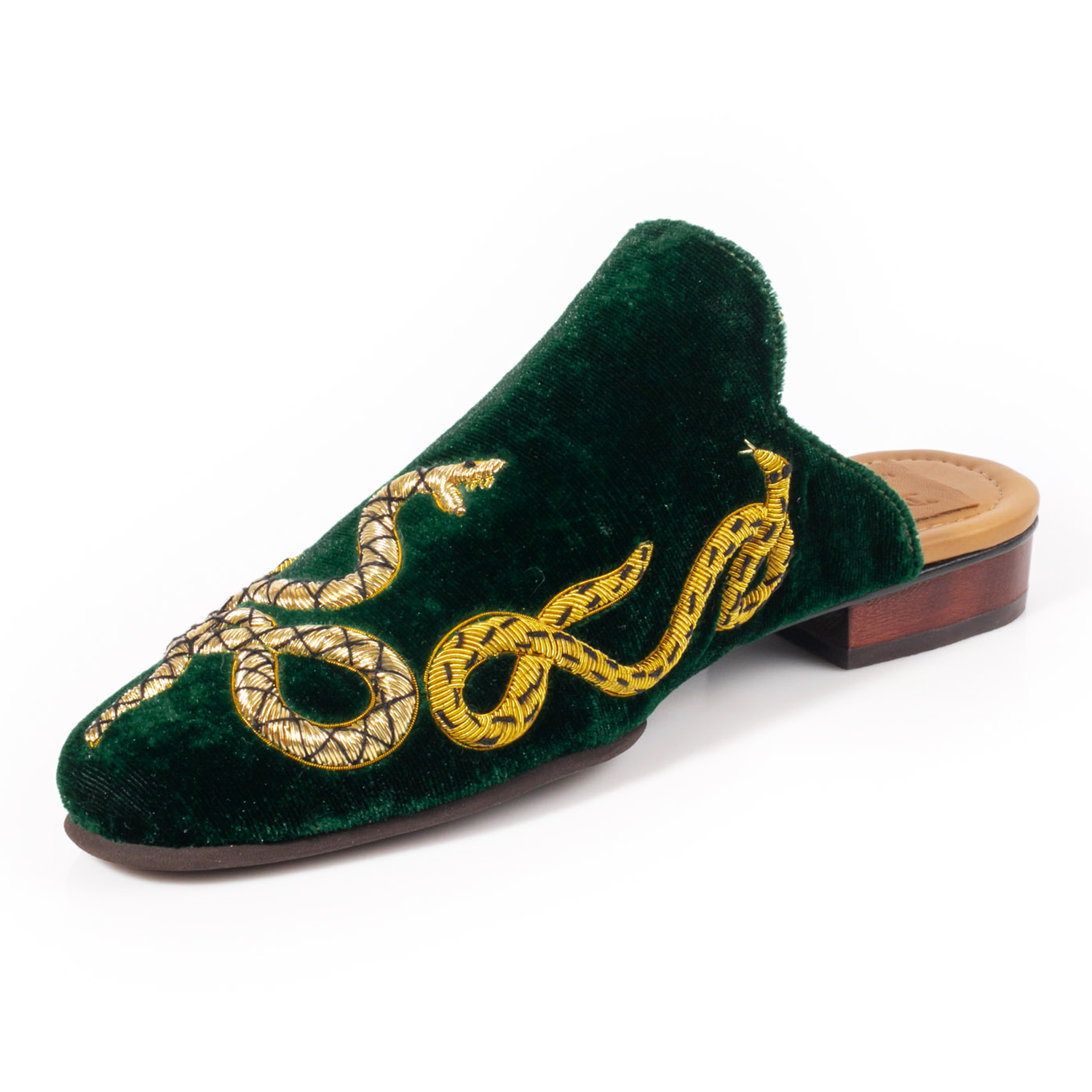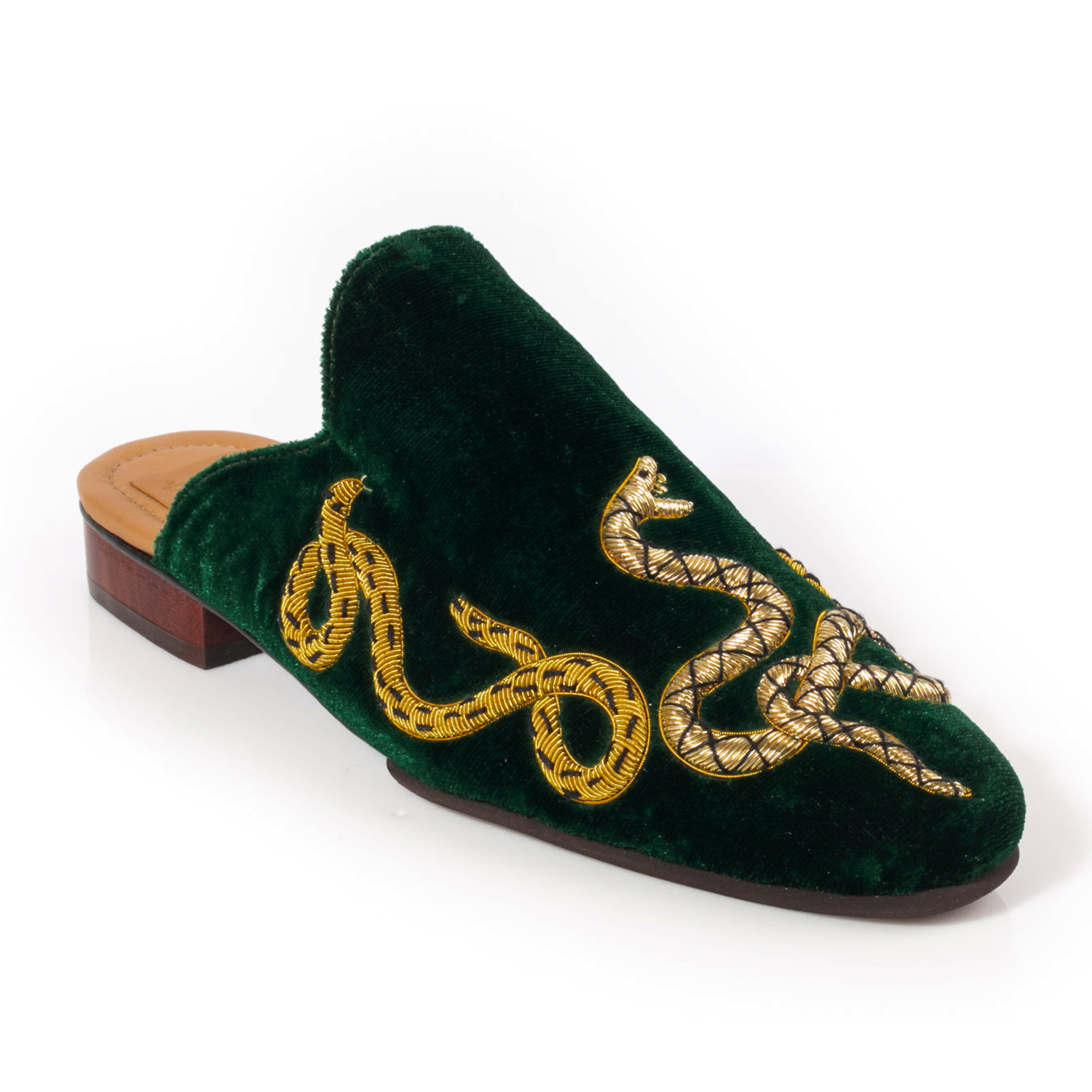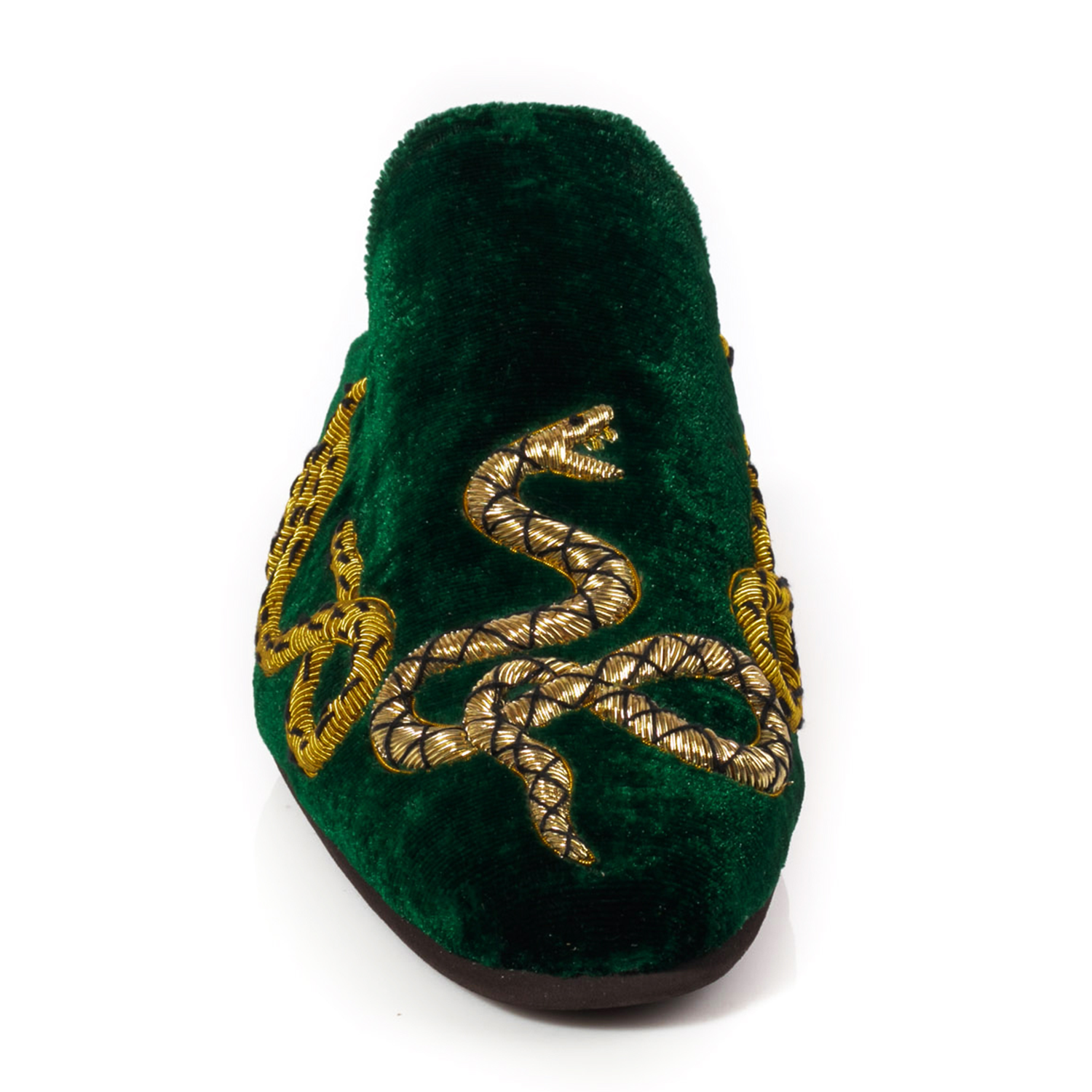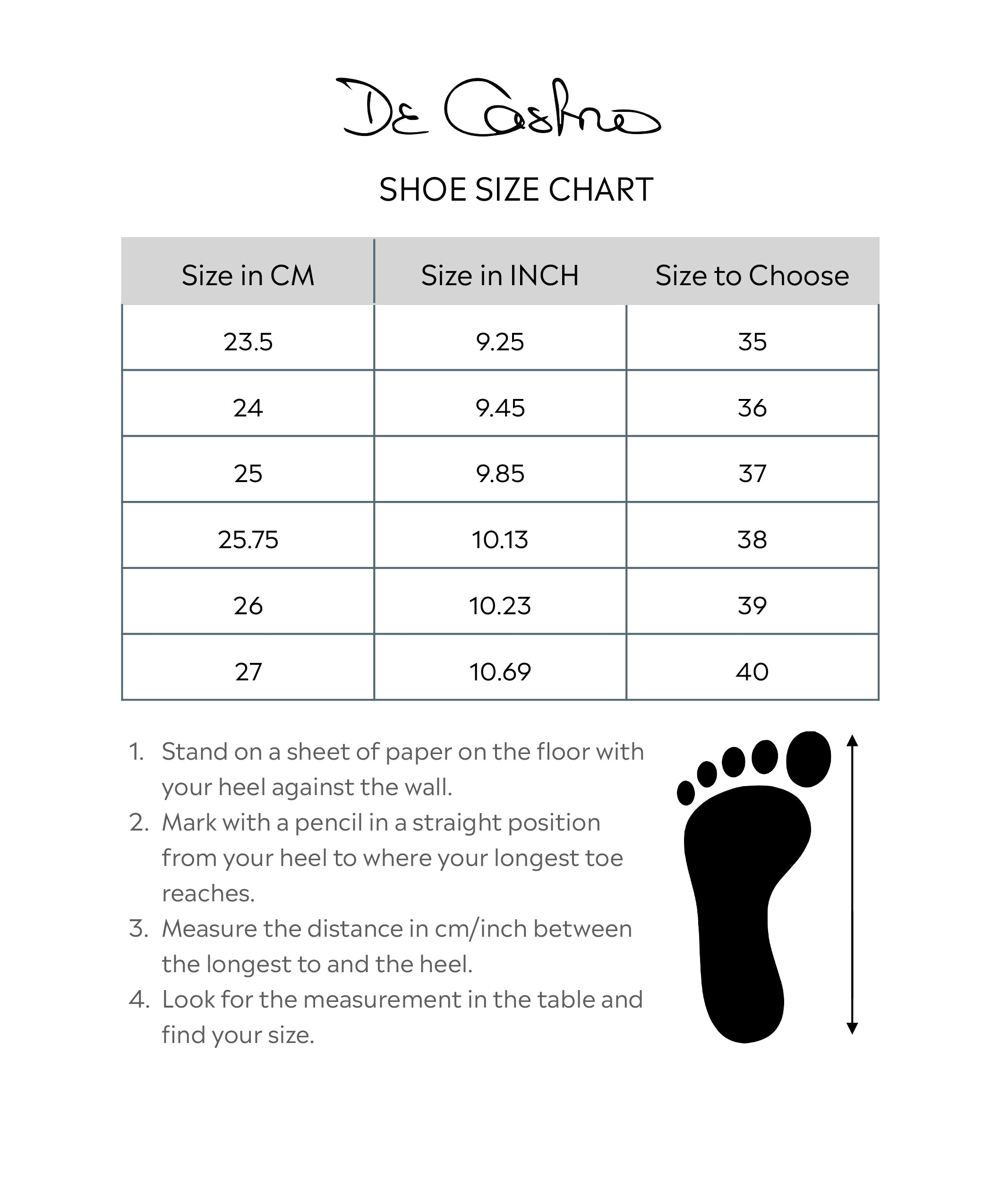 Snake Green Slippers
These shoes are a joint venture between De Castro and Patricia Mejia, a recognized Colombian shoe maker based in Medellin/Colombia.
These pieces represent the best of two worlds.
Assembled in Colombia, these pieces are made of dark-green cotton velvet, adorned with golden snakes motives hand embroidered in India.
Velvet Slippers
Zardozi Handmade Embroidery
Leather lined interior
Expanded rubber sole
Hand-finished wooden heel
*We highly recommend using the shoe size chart in order to determine your size.